The VT COVID-19 Response Fund Recovery Initiatives: A Q+A on Learning in Transition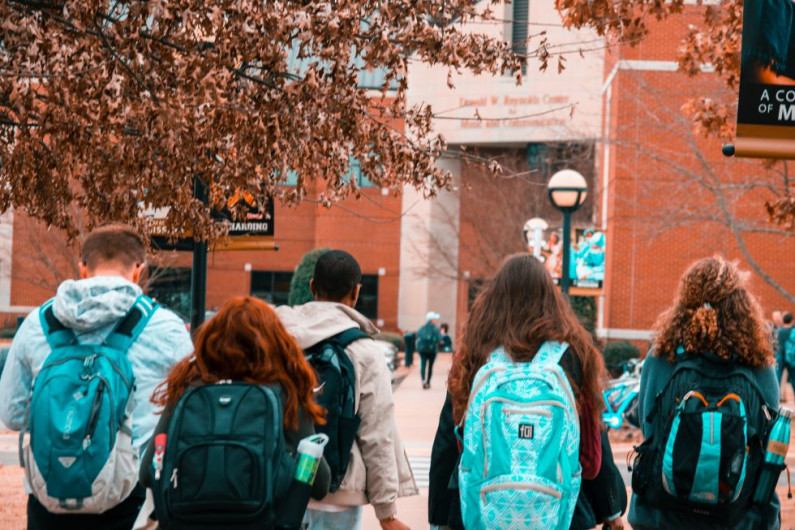 The Community Foundation established its VT COVID-19 Response Fund in March 2020 to encourage collective, coordinated grantmaking efforts that can quickly adapt to changing circumstances. Since that time, grants have gone to ensure vulnerable populations receive basic needs—something that is top of mind given recent spikes in cases. In September, we announced five recovery initiatives that address key challenges magnified by the pandemic: Rural Entrepreneurship, Food System Resilience, Rural Connectivity, Learning in Transition, and Welcoming, Equitable, Anti-Racist Communities. Through focused grantmaking, our goal is to set the state on a pathway to more equity and greater resilience in the face of future disruption.
Learning in Transition
A June 2020 research study found that Vermont ranked second in the nation for jobs lost due to the coronavirus pandemic. Even with more Vermonters back to work, COVID-19 continues to take a toll: 22,000 fewer Vermonters are working now as compared to last year and jobs in the leisure and hospitality sector are still down 35 percent.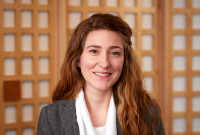 But it's not all bad news. Across the state, there is an enormous diversity of good paying jobs available now and into the future. Many of these jobs were highlighted recently in the Vermont Department of Labor and McClure Foundation's list of most promising jobs for the next ten years. Connecting Vermonters to those careers is the core goal of the Community Foundation's Learning in Transition initiative. We spoke with Carolyn Weir, executive director of the McClure Foundation and senior philanthropic advisor at the Community Foundation, to get a perspective on what that looks like in practice. Carolyn has spent the past eight years exploring how philanthropy can support college and career training in ways that create more equity and resilience in Vermont communities.
Why has the Community Foundation decided to focus on Learning in Transition as part of its pandemic recovery strategy?
We've long believed that college and career training is one of the closest things to a silver bullet when it comes to advancing economic mobility. Although Vermont can claim one of the highest rates of high school graduation in the country, we must also recognize our low postsecondary continuation rates, including a 20 percent differential in the continuation rates of low-income high school students as compared to their higher-income peers. It's not hard to connect this with the fact Vermont has the highest poverty rate among young adults in New England.
The pandemic risks accelerating these inequities. At a time when so many people are out of work or feeling stuck or unsafe in their jobs, and when young people are graduating high school into an environment of extreme uncertainty, Vermonters need easy and affordable access to training and education that leads to good jobs.
The pandemic's impact on education and training systems presents an opportunity to think differently—and to inspire others to think differently—about how college and career training is valued, structured, supported, and accessed.
What does a grantmaking strategy in support of Learning in Transition look like in action?
At a 10,000-foot level, the Community Foundation is drawing from the strategies of two of its supporting organizations: Let's Grow Kids and the McClure Foundation. Both have systems-level visions about how philanthropy can help inspire and build equitable education systems that help make Vermont more resilient.
This means directing grants to:
Help professionalize the early care and education field so that early educators can earn wages that support themselves and their families, and so that Vermont can strengthen its early care and education system. This pandemic has made clear that a high-quality childcare system is a foundation of economic and family success.

Help Vermonters access and afford the short-term career training programs that the McClure Foundation has identified as best bets for landing promising jobs quickly, including jobs like bookkeepers, electricians, IT specialists, and licensed practical nurses.

Help young adults "chart and start" college and career training during their senior year of high school so they can graduate with a workforce-ready certificate and college credits for free.

Help develop an expanded civilian service corps model that connects young people and those whose employment has been impacted by COVID-19 with job skills, social connections, and career paths while contributing to community improvements.
What does success around Learning in Transition look like? How will it help make Vermont better for all Vermonters?
Success looks like Vermonters knowing about and having easy, affordable access to education and training programs that lead to promising jobs and careers they love. To get there, Vermont needs to promote especially promising pathways and transform the affordability of those pathways.
For example, as part of this initiative, we aim to expand public awareness of the state's free Early College program in ways that spotlight especially promising one-year career certificate programs in IT, cybersecurity, and graphic design that lead to high-demand, livable-wage Vermont jobs. Our funding will help cover some of the non-tuition costs of participation in Early College for high school seniors in the class of 2022: costs like textbooks, meals, transportation, and digital learning access.
The investments connected to this initiative can help offer a roadmap for how private and public funders can think about supporting workforce development. For example: through its recent graduation gift to the Vermont high school class of 2020 of one free course at the Community College of Vermont (CCV) this fall, the McClure Foundation essentially ran an experiment in which they removed cost as a barrier to accessing college. Consider what happened: CCV enrollment of recent graduates doubled at a time when new student enrollment at community colleges nationally is down about 10%. Based on this experiment, it's hard not to see cost as the primary factor in young people's decisions to continue onto college and career training.
If we have the evidence and data to show that people will enroll in college and career training when it's guaranteed to be very affordable, then it only makes sense this should serve as an example for private and public funding. That belief is guiding our grants and strategies in the "Learning in Transition" initiative.
What hurdles currently stand in the way of success around this initiative, and how will they be addressed?
Right now, Vermonters' sense of hopelessness and uncertainty around employment and the cost of education and training is the largest hurdle we're facing. Even before COVID-19, Vermont's public college and career training programs were among the most expensive in the country. Too many people are living with uncertainty about the safety and security of their jobs.
We need to inspire hope about the range of promising jobs that do exist and the affordability of the education and training that leads to them.
How can the Community Foundation's fundholders and donors help support its work around Learning in Transition?
First: spread the word about Vermont's promising jobs and the short-term career training programs that lead to them. Share it with the young people in your lives, with people who are out of work or feeling stuck in their work—with anyone who might stand to benefit. It has never been more important to make sure Vermonters have easy access to reliable information about good jobs and how to get them. (And thanks to the Community Foundation funding through this initiative, some of the training programs that lead to these jobs are more affordable!)
Second: as you think about how to support education in your own personal giving, start with the question, "Who will benefit?" We suggest funding the institutions and programs that have the strongest track record of serving at scale the people you intend to serve. Guided by this question, we're centering our funding on programs offered by the Community College of Vermont and Vermont Technical College.
Don't forget to check out our other VT COVID-19 Response Fund Q+A's: